| | |
| --- | --- |
| | |
Economics Nobel Laureate Prof. Sir James A. Mirrlees set to visit Bangkok for the start of the 5th ASEAN event series "Bridges - Dialogues Towards a Culture of Peace"
September 15, 2014
www.tivarati.com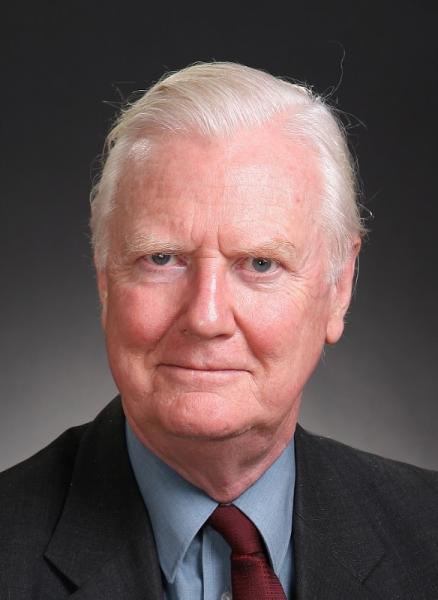 Bangkok--15 Sep--Ogilvy Public Relations

Prof. Sir James A. Mirrlees, a Nobel Laureate for Economics and Master at Morningside College at the Chinese University of Hong Kong, is set to visit Bangkok on September 29 as the opening keynote speaker of the 5th ASEAN event series "Bridges - Dialogues Towards a Culture of Peace". The visit is facilitated by the Vienna-based International Peace Foundation and will include Professor Sir James' public keynote speech on "Conflict, cooperation and the common good" on September 29 at 2 pm at the University of the Thai Chamber of Commerce. In a non-public event he will also address high school students at Shrewsbury International School on September 29 at 10 am.

The 5th ASEAN "Bridges" event series follows the "Bridges" series with a total of 500 events which the International Peace Foundation has already hosted in Thailand, the Philippines, Malaysia, Cambodia and Vietnam since 2003. 42 Nobel Laureates as well as 20 other keynote speakers and artists including Vladimir Ashkenazy, Dr. Hans Blix, Jackie Chan, the Rev. Jesse Jackson, Vanessa-Mae, Jessye Norman, President Prof. Romano Prodi, Dame Anita Roddick, Oliver Stone and Dr. James Wolfensohn participated in these events aimed to support education in the ASEAN region. Events in Thailand were presided over by Her Majesty Queen Sirikit and Her Royal Highness Crown Princess Maha Chakri Sirindhorn and reached a total audience of 160,000 participants.

Starting this September the 5th ASEAN "Bridges" series will involve several major public events which will continuously run in Thailand until March 2015. The program will deal with the overall theme of "building a culture of peace and development in a globalized world", bridging Thai and foreign perspectives. The topics will cover a wide range of issues in the fields of politics, the economy, science, culture and the media and will especially highlight the challenges of both globalization and regionalism and its impact on development and international cooperation. The events include the participation of Nobel Laureates for Economics, Peace, Physics, Chemistry and Medicine as keynote speakers.

The aim of "Bridges" is to facilitate and strengthen dialogue and communication between societies in Southeast Asia with their multiple cultures and faiths as well as with peoples in other parts of the world to promote understanding and trust. The events build bridges through Nobel Laureates with local universities and other institutions in Southeast Asia to establish long-term relationships which may result in common research programs and other forms of collaboration. By enhancing science, technology and education as a basis for peace and development the events aim towards a better cooperation for the advancement of peace, freedom and security in the region with the active involvement of the young generation, ASEAN's key to the future.

All "Bridges" events in Thailand are open and free of charge for the general public and are made possible through the generous support of partners and sponsors including Cognita Asia Pacific, Centara Hotels & Resorts and the Millennium Hilton Bangkok.

The detailed program of all "Bridges" events is available on the website www.peace-foundation.net.