www.philstar.com, 14 January 2009

http://www.philstar.com/Article.aspx?ArticleId=431530&publicationSubCategoryId=207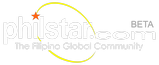 The Manila City Council, through a resolution, has made Nobel Peace Prize laureate and East Timor-Leste President Jose Ramos-Horta an honorary Manilan in recognition of his achievements as a human rights advocate and as a friend to Filipinos, an official said yesterday.

Manila City Council president pro-tempore Ernesto Rivera said Resolution 285, which he authored, was passed by the city council last Dec. 18. Vice Mayor Francisco "Isko Moreno" Domagoso co-sponsored the resolution together with all the 37 councilors.

Rivera said a scroll containing Resolution 285 will be presented to Horta when he pays a courtesy call on Mayor Alfredo Lim tomorrow morning. Lim will also present a separate executive order confirming Horta as an honorary Manilan as well as a key to the city.

Rivera said the resolution acknowledges Horta as "a world acclaimed freedom fighter and crusader for peace and the rights of the oppressed."

"We are truly proud to bestow him the honor and count him as a Manileño. His rise to the presidency of the young nation East Timor-Leste is a fitting recognition to his struggles and determination to lead the Timorese people out of the clutches of harassment and deprivation brought about by decades of colonization," he said.

Separate copies of the resolution were sent to the Secretary of the Department of Foreign Affairs and the Secretary General of the United Nations.

Horta gained world prominence with his painstaking campaign for East Timor to gain independence from Indonesia. He himself suffered political persecution before being allowed to go on exile in the United States. It was in the United States that he waged a campaign for the United Nations to support the clamor of East Timorese people to become an independent nation.