The event series "Bridges - Dialogues Towards a Culture of Peace" to take place in Malaysia and Thailand from November 2008 to April 2009 follow the successful "Bridges" series which have been held in Thailand since 2003 and in the Philippines since 2007. The "Bridges" programs have been initiated and facilitated by the Vienna-based International Peace Foundation under the joint patronage of 21 Nobel Peace Prize Laureates. They stand in the tradition of the Peace Summits which have been held in Europe since 1993.

Not taking sides but creating an independent platform for dialogue and humanitarian support the Peace Summits in Europe have gathered personages from international politics, economy, science, culture, religion and the media as well as youth and a wide range of participants to jointly develop concrete action drafts and recommendations for governments, the European Commission and the United Nations on issues such as education, unemployment, intercultural dialogue, information society and globalization and to contribute to public debate on various areas of conflict in European societies.

Nobel Laureates including Dr. Oscar Arias, Prof. Leon Cooper, Mairead Corrigan-Maguire, The XIV. Dalai Lama, Dr. Henry Kissinger, Frederik Willem De Klerk, Prof. Joseph Murray, Prof. John Nash, Prof. John Charles Polanyi, Wole Soyinka, Betty Williams and Jody Williams have been among the participants of the Peace Summits which have been widely supported by 200 partners and sponsors including the European Commission, the Austrian Government and National Bank, the Municipal Authorities of Vienna, the Federation of Austrian Industries, various radio and television stations as well as private companies such as Alitalia, Austrian Airlines, BMG, Bang & Olufsen, Hugo Boss, BMW, Coca Cola, Finnair, Shell, Swiss Airlines and Xerox.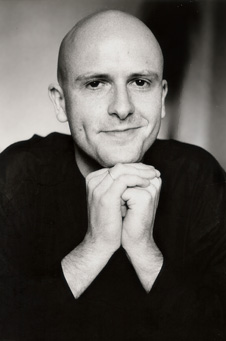 Artists and celebreties including Woody Allen, the Beastie Boys, Franz Beckenbauer, Christo & Jeanne-Claude, Phil Collins, Sarah Ferguson, Milos Forman, Peter Gabriel, Sir Elton John, Sophia Loren, Vanessa-Mae, Sir Paul McCartney, Jessye Norman, Pink Floyd, Roman Polanski, Robert Rauschenberg, Queen and Tom Waits have joined in to support the International Peace Foundation's humanitarian efforts including reconstruction and reconciliation programs between conflicting Serbian, Montenegrian and Albanian groups after the war in Kosovo, the construction of schools in the rural parts of Thailand and of hospitals for people with AIDS in the slums of Bangkok as well as providing education for street children and relief for the victims of the Andaman Tsunami tragedy.

As an independent contribution to "The Decade for a Culture of Peace and Non-Violence", initiated and promoted by the United Nations' General Assembly in the year 2000, Thailand and the Philippines were chosen as the first Asian host countries for "Bridges - Dialogues Towards a Culture of Peace". In Thailand former Prime Minister Anand Panyarachun became the chief mentor and Thai Honorary Chairman for "Bridges" together with former Supreme Commander, Privy Councilor and then Prime Minister General Surayud Chulanont who served as Thai Chairman for "Bridges". In the Philippines the post of "Bridges" Honorary Chairman was held by Washington SyCip, Founding Chairman of the SGV Group and of the Asian Institute of Management, and the post of "Bridges" Chairman by Jaime Augusto Zobel de Ayala, Chairman and CEO of Ayala Corporation. Many other leaders and decision makers in all parts of society in both Thailand and the Philippines joined to support the "Bridges" program aimed at
achieving a better cooperation for the promotion of peace, freedom and security

developing ethical action plans and multidisciplinary programs for creative conflict prevention, mediation and resolution from a politically and religiously independent point of view

establishing creative solutions for the threats of war and international terrorism

raising funds and donating all proceeds of the events to peace, education and development programs of already existing organizations and institutions (all keynote speakers and artists waived their request for an honorarium and fee for the benefit of the events).
Through lectures, workshops, seminars and artistic events, which were in general open and free of charge for the public, the "Bridges" series, which started in Thailand and the Philippines and will now be continued in Malaysia, have been established as an international, intercultural and interdisciplinary platform for creative cultures of learning and continued education for all people. The program combines
theory and experience through a dialogue between science, politics and the economy

intellect and emotion, thinking, feeling and intuition through a dialogue between science and the arts

knowledge and wisdom through a dialogue between science and spirituality

inner and outer results through a dialogue between education and the media to help raise the awareness of a wider public for building a culture of peace – a responsibility which cannot be left to the elite of a few
The success of the "Bridges" programs in Thailand and the Philippines was made possible through the participation of 30 Nobel Laureates and 13 other keynote speakers and artists including Dr. Hans Blix, the Hon. Gareth Evans, Prof. Marcia Haydee and Ismael Ivo, the Rev. Jesse Jackson, HSH Prince Alfred of Liechtenstein, Jessye Norman, Vanessa- Mae, DJ Marusha, Dame Anita Roddick, Dr. Karan Singh, Jakob von Uexkuell and Dr. James D. Wolfensohn.

In Thailand Her Majesty Queen Sirikit, Her Royal Highness Princess Galyani Vadhana Krom Luang Naradhiwas Rajanagarindra and Her Royal Highness Princess Maha Chakri Sirindhorn graced the events which in total reached an audience of 90,000 participants including different target groups thanks to a variety of 88 local and international partner institutions ranging from major universities and ministries to the Royal Thai Army, NGOs, businesses, media, the diplomatic corps and UNESCO, which hosted the "Bridges" events in cooperation with the International Peace Foundation. Meetings with the Prime Minister of Thailand, the President of the Philippines and various ministers complemented the events which gained a huge media attention.

Nobel Laureates who have visited the ASEAN region for their first time now return on a regular basis to cooperate with ministries, universities and schools, and students from the ASEAN region get invited by Nobel Laureates to work in their labs abroad. This is how "Bridges" helps to continuously enhance the education systems in ASEAN which, in the long-term, provide the basis for peace.

As peace cannot be achieved instantly, but is a process which needs time, "Bridges" has not been organized as a single conference, but as an ongoing series of events in which Nobel Laureates, world-known artists and international decision makers have built strong bridges with leaders in all parts of society and with the general public. To help build further bridges for the promotion of a culture of peace among a diversified ASEAN region the non-political and non-religious International Peace Foundation has been invited to facilitate more platforms for dialogue through another series of events with Nobel Laureates from all fields starting in Malaysia and Thailand in November 2008.

The topics of the ongoing events will deal with the overall theme of "building a culture of peace and development in a globalized world" and with a wide range of issues in the fields of politics, economy, science, culture and the media. They will especially highlight the challenges of both globalization and regionalism and its impact on development and international cooperation.

The aim of "Bridges" is to facilitate and strengthen dialogue and communication between societies in Southeast Asia with their multiple cultures and faiths as well as with peoples in other parts of the world to promote understanding and trust. The events aim at building bridges through Nobel Laureates with local universities and other institutions in Southeast Asia to establish long-term relationships which may result in common research programs and other forms of collaboration. By enhancing science, technology and education as a basis for peace and development the events may lead to a better cooperation for the advancement of peace, freedom and security in the region with the active involvement of the young generation, ASEAN's key to the future.

I do hope that you will join us in the upcoming "Bridges" events by sharing your own ideas and visions for a more peaceful tomorrow so that we may listen to and learn from each other and discover that there is not only one way to achieve peace, but that there are many ways and certainly ways we have never thought of to go. Only if many ways cross and people walking these ways meet, can international understanding be achieved and problems commonly solved.